Shopping Cart
Your Cart is Empty
Thank you for your business!
You should be receiving an order confirmation from Paypal shortly.
Exit Shopping Cart
For pending work
I request a prayer for my ongoing work to happen
miracles for reconcilitation
I feeling so lost, so depressed and unhappy, I am tired of living sometimes. please help me, i am so tired no matter how hard I pray nothing seems to be working, please pray for...
"I have always been a believer in the special gift of mediums and have experienced readings in the past. Rev. Lynne came very highly recommended, and I was delighted by her energ..."
Marc- Clearwater, FL
"Thank you very much Rev. Lynn for the guidance provided. I was impressed with the kindness and practical points she gave me. I will definitely recommend her to anyone who wants ..."
Serge
There are many spiritual laws and in my view, one of the most important of those laws is "The Law of Attraction." Very simply put, this law states that anything a person puts their attention to consistently will manifest into their life. Like attracts like.
The Universe does not differentiate between positive and negative thought and speech vibration and makes no judgment as to whether a thing is good or bad for us.It simply rushes to bring to us the object of our attention. In my readings, I often stress the importance of this spiritual law. How many times have we dwelled on our lack of money or love or any variety of things we feel we are lacking. By putting our constant attention on what we are lacking, we keep ourselves in exactly the state of lack that we are unhappy about, and we block the arrival of our desires.
So how do we change this negative pattern? First, it would be almost impossible and most exhuasting to monitor every thought that passes through our minds. There is a way however, to reverse these types of thoughts before they linger long enough to begin to create. This can be done by using our emotional guidance system. When we are thinking happy and positive thoughts and speaking positive words, we FEEL good. When we are thinking negative thoughts, and speaking negative words, we FEEL bad. So by paying attention to how we are feeling, we will know if we are in tune with the Divine Source or whether we have become disconnected. When we realize that we have disconnected with our Creator, we can deliberately change our thoughts to positive and uplifting ones. At first this may seem difficult but with practice it becomes easier. Rather than thinking about a problem, we can think about the outcome that we would like to see. We can day dream about it, say positive affirmations and visualize it while feeling the good emotion it brings.
It is also important to remember and to believe that our Divine Source wants only the very best for us and has no desire to see us unhappy or wanting. By believing that we are worthy of all that is good, we open the door for many blessings in our lives.
Even with the most diligence in following these guidelines, there is a period of time which has to elapse before a desire manifests. This is a very good thing. Imagine if we instantly received everything we were thinking, both good and bad. The chaos that would occur is obvious. So the Universe gives us time to change and rework the energy we are sending to it, and avoid that type of disaster.
During a recent reading with a Medium, I asked a question about the direction of my spiritual work. The answer that came from spirit was that I was not to ask what direction in which to go, but rather to decide the way I wanted to go, present it to spirit and ask for their assistance in moving towards that goal. The message here is that we are not to wait to see where the winds blows us, but to listen to our inner voice, set our goals, and ask for support in reaching those goals.
A little exercise taken from Jerry and Esther hicks is a way of saying affirmations which keeps the vibration light and in most cases does not prompt the mind to instantly doubt the possibilty of the affirmation being said.
Start the affirmation with " Wouldn't it be Nice" and then continue with the desire...
Example: Wouldn't it be nice if I had a productive and stress free day at work today.
This format can be used for any type of affirmation. You can make a fun game of it and it can be done anywhere, either silently or aloud.
It is important to remember that we are not victims. Every moment of every day we are creating our world by our thoughts, our words and our beliefs. Learning to utilize that "Law of Attraction" is one of the most important things we can do to bring positive changes to our lives.
BELIEVE IT AND RECEIVE IT!
There are a number of wonderful books and CD's by Jerry and Esther Hicks on the Law of Attraction for anyone interested in further information and study. Visit their website at http://www.abrahamhicks.com/
Another excellent book on the subject is "Infinite Possibilities"by Mike Dooley"
You can also reprogram the subconscious mind by daily viewing of the mind movies on my "Video" page.
Rev. Lynn offers Psychic readings and Numerology Reports both locally and long distance.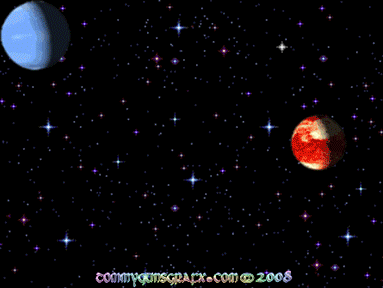 /